A few weeks ago I was having a conversation with a friend who asked if I'd ever heard of Steve Hardison. At that point I hadn't but since then I've picked up a copy of his one and only book, The Ultimate Coach* (AKA The Book of Being), and become more and more curious about this question; who are you Being? In this blog I thought I'd share what has been opening up to me by asking this.
*This is an affiliate link which means if you click and buy it I will earn a small commission while you pay the same price. As an Amazon Associate I earn from qualifying purchases.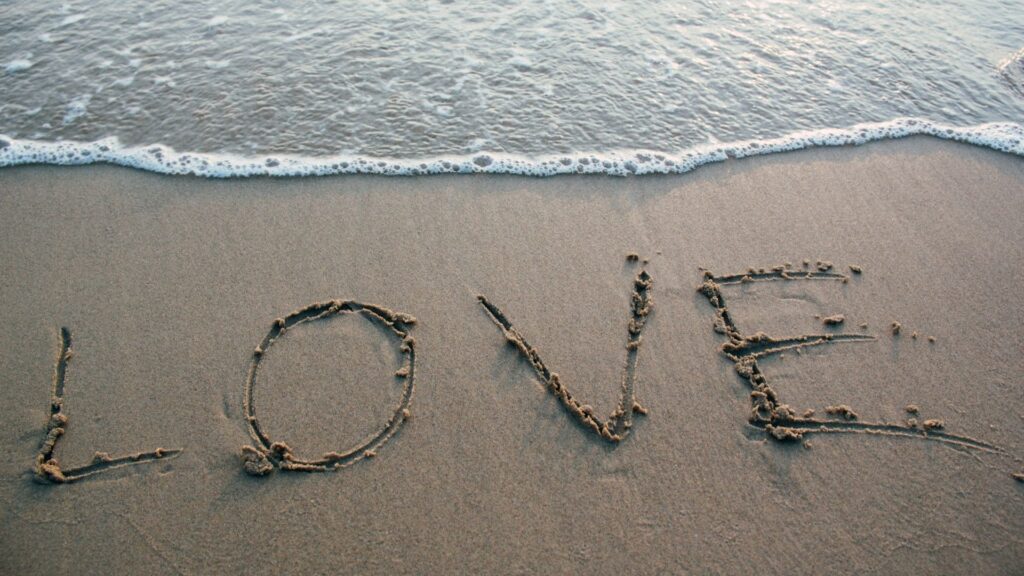 The Ultimate Coach
The first thing that intrigued me about this book was the blurb, which, along with the first three pages, is the only part of the book written by Steve.
The blurb says:
"Please DO NOT read this book about me. Read this book about you. Read it about being. As you read ask yourself:
Who would I need to BE to be a more loving person?
Who would I need to BE to be a more effective parent?
Who would I need to BE to create a level of confidence that is remarkable?
Who would I need to BE to be at peace with who I am?
Who would I need to BE to be fully in love with myself and my life?
Who would I need to BE to live the most extraordinary life I can live?
I promise you that if you read this book with the intention of expanding your state of being, you will do exactly that. Your experience will be remarkable.
Who you are Being is everything."
My first thought was WTF! I really had no idea what he was talking about but I knew I had the read the book. I'm always talking about Being in my coaching; pointing people to what they are before thought. And equally I know I have a lot to see in this area.
I'm now half way through the book and my mind is still confused. Essentially it's an autobiography of a very cool sounding guy.
But this question of who I am Being just keeps coming back to me…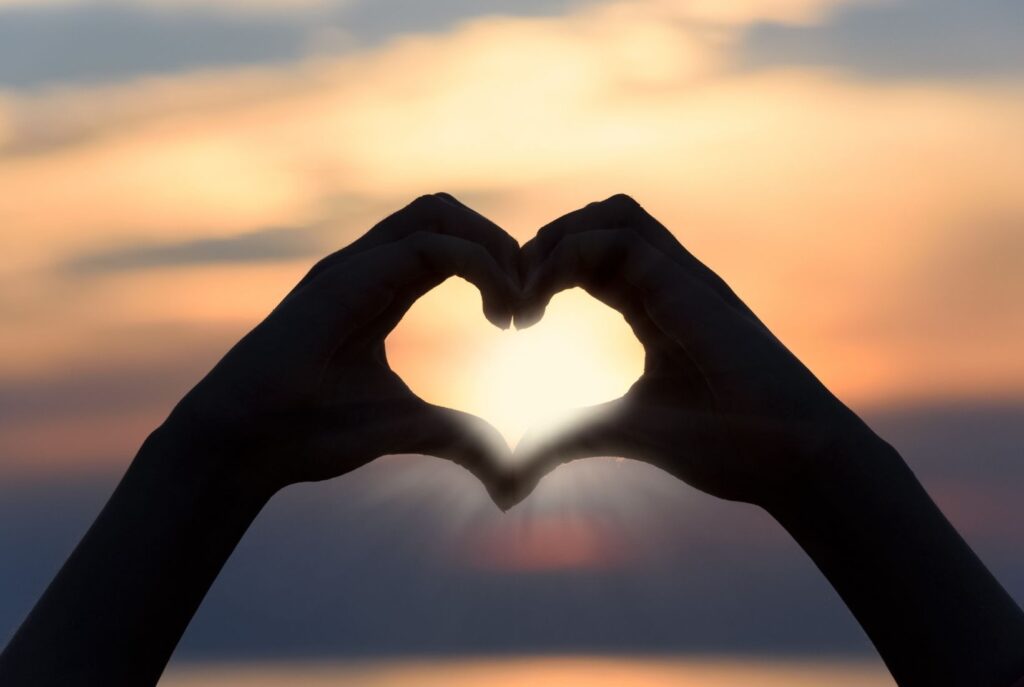 Who are you Being?
So why is this question so powerful?
Well for me, it can mean so many things.
On a superficial level, when asked, a lot can be elicited.
For example, if I'm frustrated with a situation and find myself getting worked up and I ask the question it's simple to realise that I'm frustrated.
But is frustrated what I want to Be? Is that how I want to show up in the world?
For me, that's a very clear no. So immediately it brings me out of the frustration and back into the present moment.
At a deeper level, at my current understanding, it's pointing to the fact that at our Being, at our core or true nature, we are love, compassion, kindness, peace, happiness and joy.
We are born 'uncontaminated' by conditioning, labels, beliefs, thoughts and experiences and as such are pure potential. Pure unconditional love. Pure consciousness (the witness to everything unfolding in the physical world).
Then the conditioning starts and we begin to see ourselves a separate entity with beliefs about what we can and can't do; who we are; what's right and wrong…
Before long, we have restricted that pure potential into an idea of self.
I am Vicki who is female, married, self employed, a mum, not good at maths, hates selling, likes praise, hates conflict and on and on.
And this idea of who we are then lives in the world as if it's all true. Unquestioned. Actions based on the conditioning, based on the programming that we've received.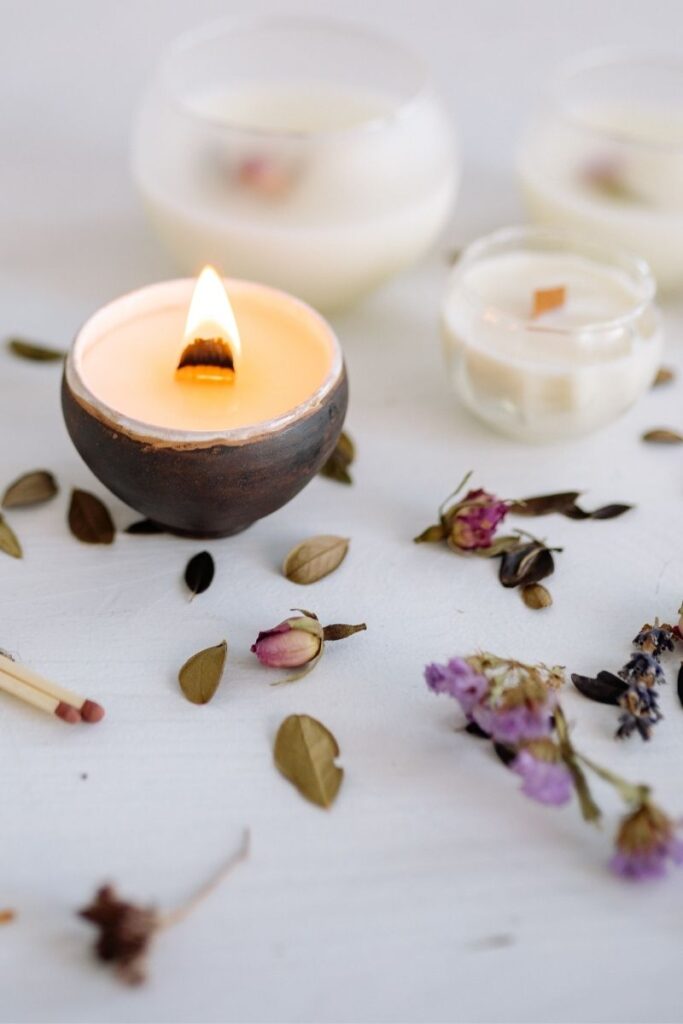 We are more than that!
When we believe that is who we are we are restricted and how we respond to situations is learnt behaviour.
When Steve asks "Who would I need to BE to be…" , what I believe he is pointing to is that when we appear in the world as our Being (just the I am, not the I am followed by a list of adjectives) we are naturally peaceful, loving and happy.
And from that place flows life.
The intelligence that runs us and every living thing around us, is back in the driving seat. No resistance from the self, just limitless potential and flow with what is.
What's changed so far?
It's a funny thing writing this because my mind says it makes no sense yet the words are being typed anyway.
Since picking up this book (and it may well be nothing to do with the book!) I've noticed a few things happen…
I've started to notice that the outside world is a reflection of what is going on inside my mind; and that what is going on inside my mind is being reflected in what I see in the world.
It's pretty cool because when I'm speaking to someone (or writing, like this), I see that what I am sharing is what I need to hear.
I've known this intellectually for some time but this has gone deeper.
I'm experiencing more peace and calmness. The more I look in the direction of Being there is a profound feeling of OK-ness.
I'm seeing a different reaction to Covid. My son currently has it and my response has been so incredibly different from when my daughter had it back in September. There is no fear, just a presence to the situation without the interfering narrative of the mind.
And then there's the 'doing' that comes from Being; effortless and obvious.
Sharing what makes sense to be shared, like this blog post and my new 'project' of making clothes with cool slogans. The first of which is a hoodie with 'Who are you Being?' on it. There'll be more coming, like my Free From Limits logo for example.
If there is a quote you'd love to have on an item of clothing let me know. Anything is possible from this place of Being.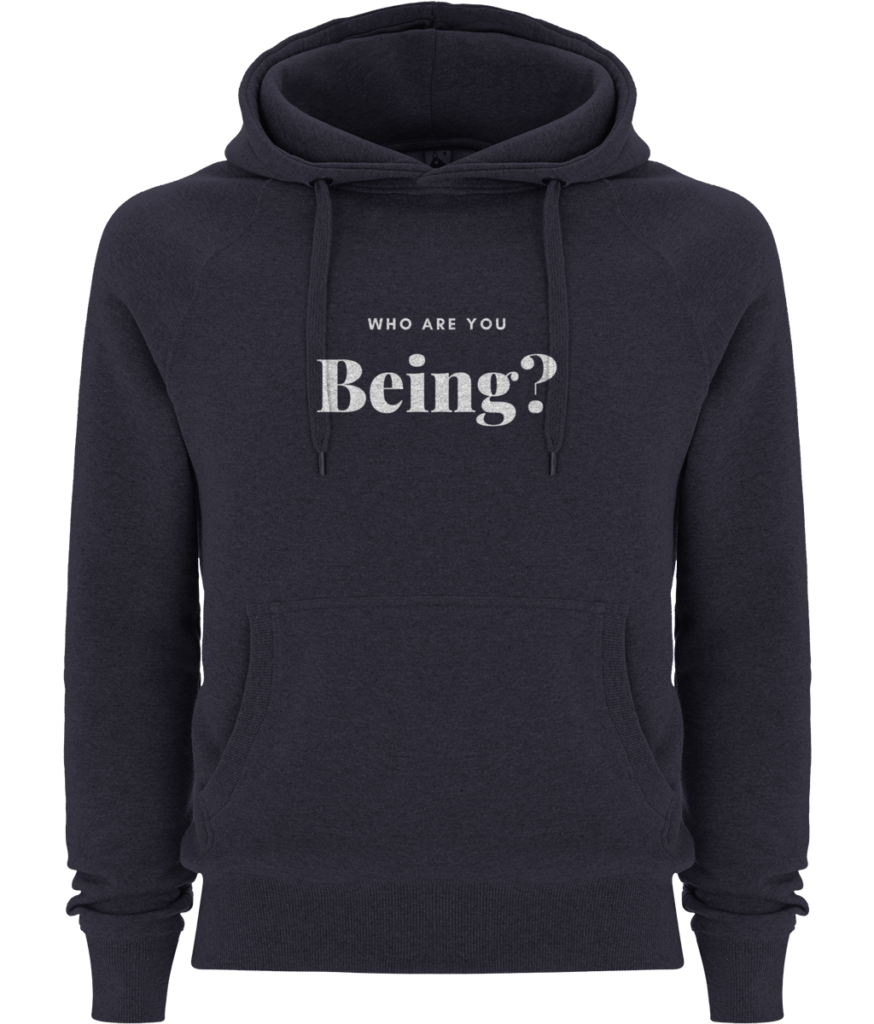 Learn more…
If you'd like to see what's possible from the place of Being, with an emphasis on health, join my new 5 week online group programme, Loving Your Gut.
Sheela Masand and I will be pointing you towards what's possible when you start to really listen and come from a place of love (Being), rather than from the conditioned restricted self.
It will be a magical journey and I hope you'll join us there.
Alternatively, if you'd like a free programme to dip your toes in, you can sign up for my How to Find Inner Peace course.
Pin this article