We are all familiar with it. That experience of not feeling enough, of not being confident about something or believing that others are better that you. We are told that the cause of low self esteem is an unhappy childhood or over critical parents/carers. But what if that wasn't true? What if overcoming low self esteem was simple?
In this article I'm going to explore what the cause of low self esteem really is, and how to overcome it without even trying.
A story about bees
Yesterday we went for a walk along the coastal path in Devon. At one point the path crossed a field full of thistles that were alive with bees.
As I stood watching them go about their business an insight hit me.
Bees have no idea of their importance. They go about their lives collecting food for themselves but whilst doing that they are impacting on the lives of a huge number of plants, insects, birds, mammals and even humans.
You can read about the importance of bees if you're interested here.
So what can we learn from bees? First let's look at the misunderstanding of low self esteem.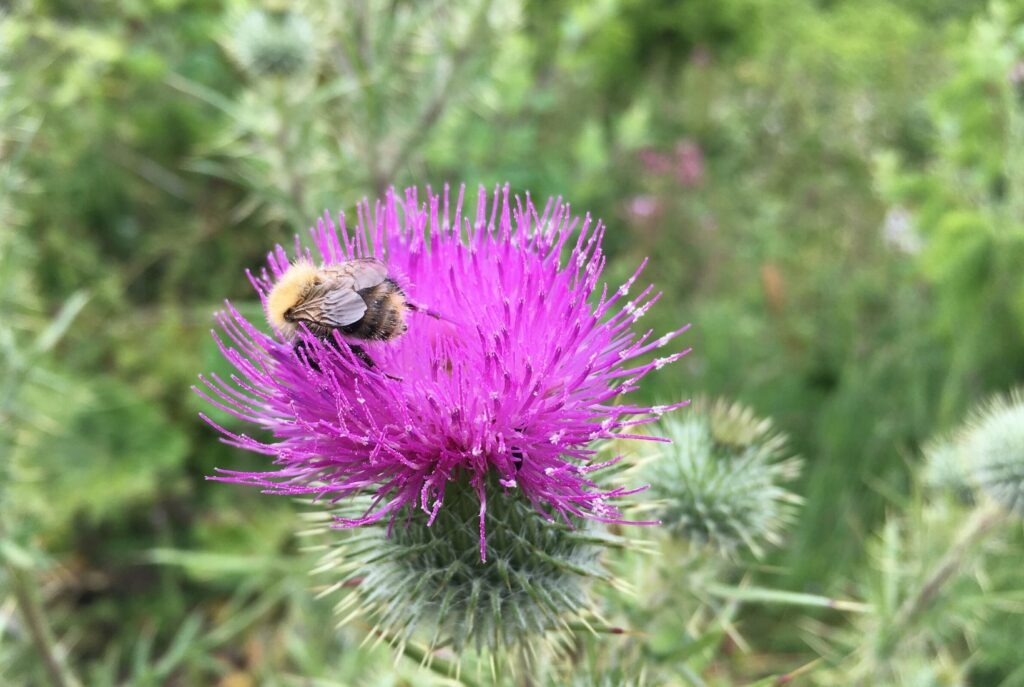 What is low self esteem?
I had always been led to believe that my low self esteem had come from outside of me in some way. That I had learnt it, or been told at some point that I wasn't good enough, or, more likely for me, had associated past events as meaning that I wasn't good enough.
Whatever the cause I had always assumed it was something that had happened to me.
But with the Three Principles understanding that I now share in my coaching I see this can't be true.
They point to the fact that nothing outside of us can make us feel a certain way and that our feelings come from our thoughts.
That the only way we can interpret what is happening to us is through thought that is brought to life through our consciousness (and therefore senses).
So where does low self esteem come from then?
If low self esteem doesn't come from things that have happened to us then where does it come from?
Well, it's very simple. It comes from our thoughts.
Lets just use me as an example.
My dad left when I was five years old. I have no idea what my thoughts were about this but lets safely assume that I felt abandoned. Perhaps I felt that I had done something wrong or that I wasn't good enough for him. All entirely possible.
Now most forms of therapy would get me to talk about that. To dredge up past experiences in order to 'work through them.'
However, what I see through my understanding of the Three Principles is that I carried these beliefs with me through my life like a boulder in my backpack of life.
And whilst I carried them around with me it looked real and true that I wasn't good enough.
Even though I wasn't conscious of the thoughts.
I was effectively looking out into the world with 'not good enough glasses' on. Acting like a filter for everything I saw. Dictating my behaviour.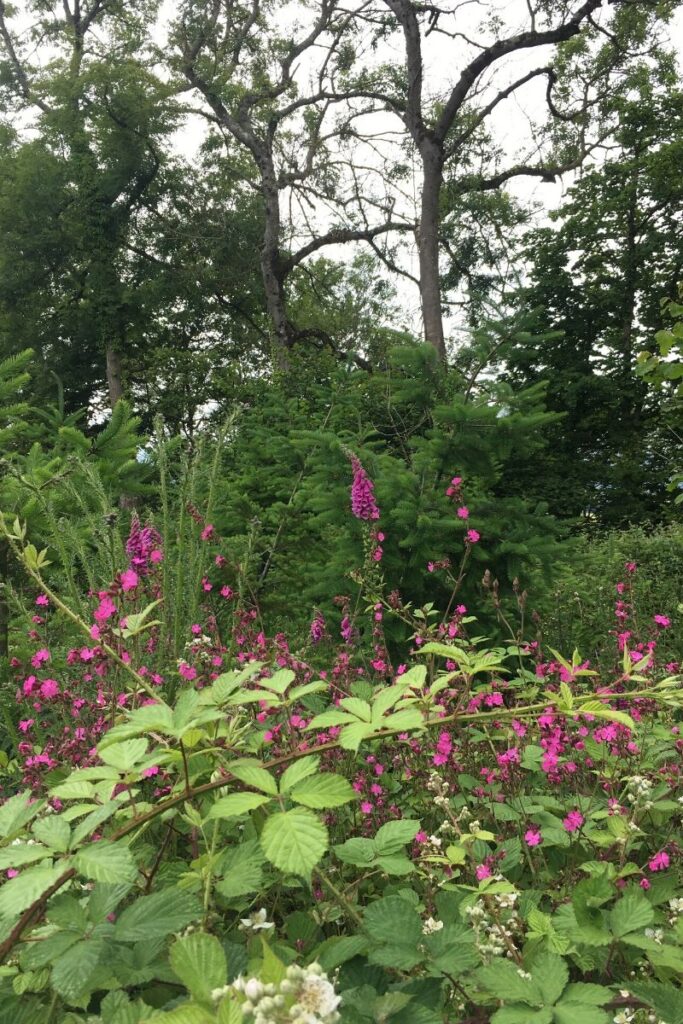 How did a bee change that?
While I was watching that bee yesterday I suddenly realised that my low self esteem was just created through thought.
That, in the same way as the bee, I can never know what impact I'm having on the world.
My belief that I'm not good enough, that others do things better etc etc have held me back. Those thoughts (for that is all a belief is) have prevented me from doing so much in life.
Yet every smile, every message, everything I do, may have an impact far beyond those thoughts. What if that were true instead?
Overcoming low self esteem
Isn't overcoming low self esteem hard?
Well hopefully by now you'll see it differently?
It's simple. You don't need to do anything.
When you see what low self esteem is made from it disappears.
All it is, is a creation of thought that when believed dictates your behaviour and experience.
What if you didn't have to think that? What if you didn't have to believe that your impact is non-existent?
What if you could see that you never know what your impact is and that it could be huge like the bees?
Look at that, rather than blindly following those old thoughts of you not being enough.
Soon you'll start to see that those stale unhelpful thoughts are not serving you and don't need to be listened to.
We all have a choice about what thoughts we pay attention to. Get curious about yours; notice how they are holding you back and go into the world thinking about the bee.
The bee is making huge impact doing nothing more than what is obvious for it to do (to collect food).
Wouldn't life be simpler if we all just did that? Followed what seemed obvious, or fun to do moment by moment…
Pin this article so you don't lose it: