Does any of this sound familiar?
What if you could…
Be a part of a small, safe, encouraging group (maximum 9) of similar individuals who want to discover what's holding them back from the life of their dreams..?
Explore, in a safe and supportive environment, what is blocking you from your true creative potential..?
Discover that without the thoughts, beliefs and conditioning you've acquired over your life on this planet, you have everything you need to create what you desire..?
Have the support of a group of people who are with you every step of your journey. Who celebrate your 'successes' and help you move through, and learn from, the 'failures'..?
Be part of a group who act as a sounding board and help you craft your dreams into even bigger dreams that, with their support, are brought into the world to make a difference..?
Here is what you'll get:
Optional Upgrades
In addition to the basic wealth creation mastermind, there are a number of optional extras that you can add to your package…
This group is for you if:
This group is NOT for you if:
What others are saying about working with Vicki
Vicki is such a great source of calm and inspiration! I have loved exploring many topics with her, most recently the topic of money. Vicki is great at seeing where I get stuck and has such a gentle way of helping me figure out why and what to do next.

Vicki practices what she talks about and I can't wait to continue exploring and creating wealth alongside her! I also find it helpful to have more than one voice to learn from and the groups of people Vicki attracts are always phenomenal!
I can't thank you enough for your kindness. Every call & interaction with you leaves me full of insights & peaceful.

You have such a beautiful, accepting presence that makes it feel safe to disclose whatever I am experiencing.

Todays chat was beyond powerful! So many shifts, realised the growth I've already experienced & how I truly am OK & so is everyone else.

I knew this as head knowledge but today I experienced the truth of it & oh my! The freedom I feel. It was like a weight had shifted, no more worry, no more needing to fix myself, or others, no problems, no pre requisite for how I or others show up in life.

The question you posed towards the end of our chat was so simple yet so profound. The answer blew me away. That question keeps bringing me back to myself, back to the present moment & changes everything.

So, so incredibly grateful to you for everything. Thank you for being the wonderful, kind, powerful & just all round amazing YOU that you are. You get right to the heart of the matter so quickly & help shift things that nothing I have experienced in the past has ever shifted.
I've worked with Vicki on a number of occasions and am so impressed with her genuine, gentle way of working. She has helped me get to the heart of many issues and see them from a new perspective in a way that has enabled me to see obvious solutions or to realise that a problem never existed in the first place. 


I've also been part of a small group led by Vicki exploring ideas around wealth and it's been transformational. In her non-judgmental way, I've been able to change feelings of shame and lack about my finances, to ease, peace and a greater awareness of my ability to create money. Thank-you so much Vicki for your support and highly-skilled coaching. Highly recommended. 
Vicki Montague is a special breed of coach – she is transparent, raw and honest about her own life and learnings and then has the deep intuition and experienced art of pointing to the limitless possibilities available to me in my life. I love that she helps me see past my self-created limits and paints the picture of anything being possible.

I have had the pleasure of being a member of Vicki's wealth book club for a year. She brings together the perfect group and leads it with a light, but incisive touch.

More recently I have joined her Money Game group which has proven to be in just the same vein – her prompts are always on point and she encourages and challenges us to live into a more expansive, wealthy, rich life, reminding us that it's not only about more money. Such a great reminder.

Having Vicki on your side can only enrich your life.
I can 100% vouch for this programme! 

I have been working with Vicki over many months, on a very similar programme, and it has transformed my life for the better, in so many ways.  I now have a very different outlook to money and have realised a potential that I never thought I had. 

Vicki brought together a beautiful group of people and over the months we have supported and encouraged each other and grown together, under Vicki's expert guidance.

It has not only  transformed my professional career but has created a huge shift on a personal level too. 

I feel enriched beyond belief and will be forever grateful to Vicki for creating this safe and supportive environment for which we could all thrive and enabling me to see what is possible when the thinking drops away.  Quite simply mind blowing!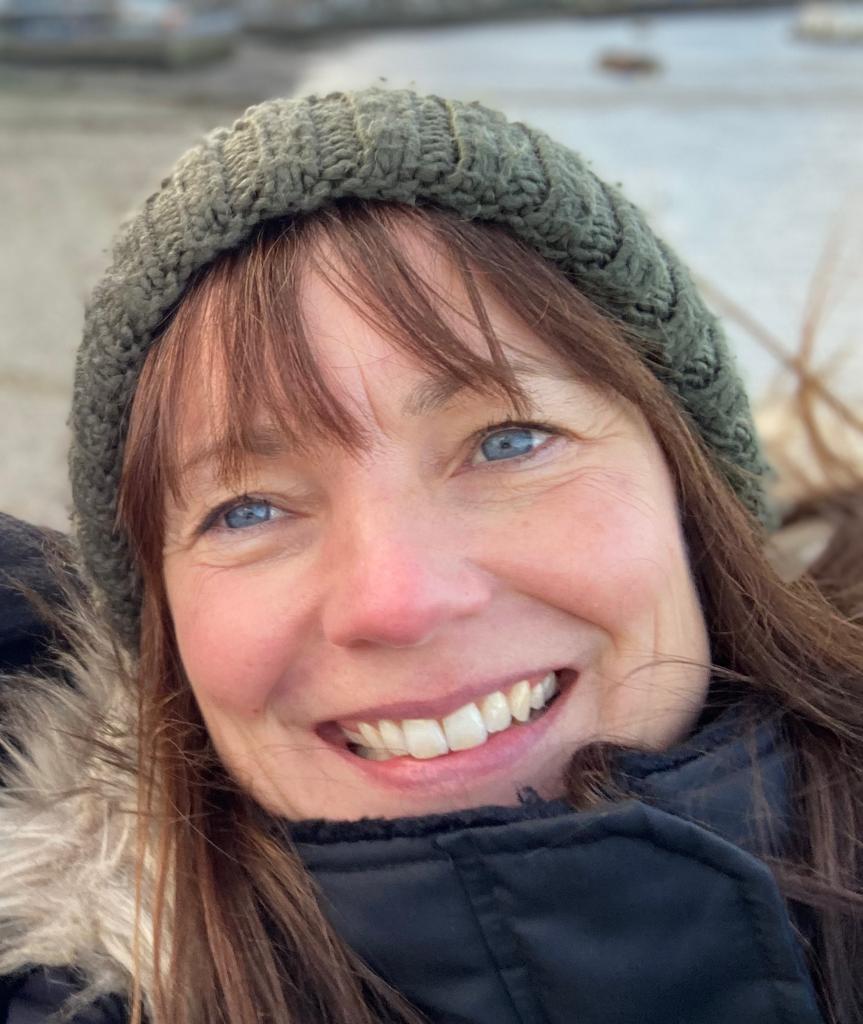 Meet Vicki
I've been self employed since 2012 and have spent many years listening to the unhelpful narrative of the mind telling me I can't do certain things. Over the last few years I've questioned this, and who I think I am, and seen freedom from stepping into the things I most fear, not to 'feel the fear and do it anyway' but to uncover the beliefs and conditioning I've innocently acquired that have held me hostage.
As I've seen more around this I've lived more from a place of expansion, rather than fear. And this is an ongoing evolution.
Something I know to be incredibly helpful and powerful on this journey is the support and love of a group of like-minded explorers.
My greatest desire is to make a difference in the world. I know that this means stepping fully into my 'true self' and allowing what wants to be created to be expressed. I know it means the same for others too, and I understand the 'challenges' that this can throw up. I also know that we can only share wealth, when we have it ourselves.
I have been running supportive communities for over 10 years and as such have the skills and experience to create a space in which transformation is possible.
FAQs
What happens if I can't attend a session?

As long as you let me know in advance I will record the session. However if you think you won't be able to commit fully then this may not be the group for you.
When will we meet?

We will be meeting every Tuesday between 12pm – 1pm UK time starting on 9th January and finishing on 25th June. There will not be meetings on 13th February, 2nd April and 28th May.
When do I have to take my added 1:1 coaching calls?

All calls will need to be taken by the end of June. You decide how you use the hours, whether that is an hour at a time, in a block, weekly, fortnightly or monthly…
How do I book my 1:1 coaching calls?

Once you pay for them you will be sent a link to my diary to book the calls. I only work between 8am – 3pm UK time Monday to Friday so they would need to be taken within these hours.
Helpful Resources & Recommended Reading
These are the resources I will be sharing with those who join the group but I know that on their own they are powerful. Whether you join the group or not, I recommend exploring them. The list will undoubtedly grow as the year progresses.